Karastan Carpet and Rugs
Engineered by nature and perfected by modern technology, Karastan is a legend in machine-produced rugs and carpet that capture the appearance, texture, and endurance of handcrafted, classic rugs. Since 1928, Karastan has paved the way in the manufactured rug industry: its name synonymous with top quality, high performance, and haute style.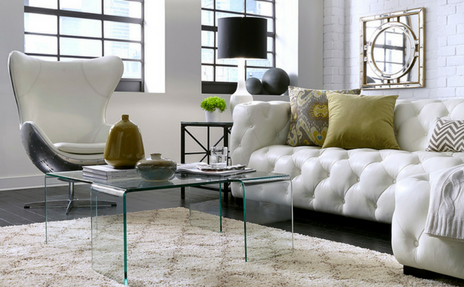 Why Karastan?
With their unmatchable durability, Karastan rugs and carpets are crafted to last for generations. They are made to handle heavy foot traffic, splashes, and spills like no other, while contributing unparalleled style. With sturdy backings and performing fibers, Karastan carpets retain their beauty even after decades of heavy usage.
Made to naturally resist dirt and dust, Karastan's SmartStrand line of carpets is one of the most durable types of carpeting available. SmartStrand works exceptionally well in households with children and pets.
Lippert's Carpet One is Oregon's most revered source for fine Karastan carpeting. Visit our Grants Pass or Medford retail centers today and experience all that Karastan has to offer.