Mannington Adura Max Luxury Vinyl
Are you searching for durable, life-ready luxury vinyl flooring that is both stylish and sturdy? Look no further, Mannington Adura Max has it all: high style, fine details, and quality craftsmanship. This flexible flooring poses attractive solutions for both residential and commercial settings, regardless of décor style. Choose from a vast menu of colors, textures, and patterns that are all made for a lifetime of enjoyment.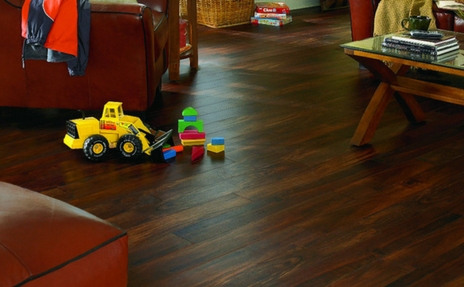 Adura Max luxury vinyl flooring comes equipped with several formidable weapons for its ongoing battle against dirt, moisture, and grime. This venerable vinyl guards against scuffs and dents with its patented ScratchResist coating, while keeping wetness at bay with its 100% waterproof HydroLoc core. An impressive warranty program means your floor will always be protected, no matter what life throws its way.
Would you prefer to enjoy your new luxury vinyl floor sooner rather than later? You won't have to wait for long: Adura Max readily clicks into its perfect place.
Our Luxury Vinyl Selection
At Lippert's Carpet One, we're proud to carry a full line of Adura Max products. Stop by our Medford or Grants Pass retail centers today and learn what Mannington Adura Max can do for YOUR home or business.