Your Dedicated Flooring Professionals
At Lippert's Carpet One, we strive to bring you the best service and flooring selection in the region. That all starts with our local team of talented professionals. Our experts have years of experience in the flooring industry, and we're dedicated to making your home and business design dreams a reality. We have store locations in Grant Pass and Medford, OR, and we proudly serve Jackson, Josephine, Lamar, and Curry Counties.
Meet the Experts
At Lippert's Carpet One in Grants Pass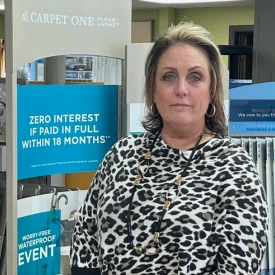 Tamera
Tamara loves helping clients achieve their dream home by assisting them with their individual tastes, lifestyles, needs, and budgets. With over 40 years experience in sales and interior design, she is an expert in color theory. She can help you transform any room into an inviting, carefree, and comfortable space.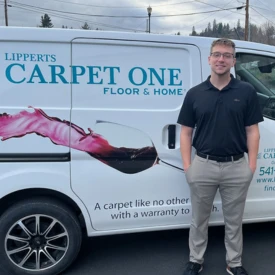 Cody Craine
Having only been in the flooring industry for a short while, Cody has learned quickly how to help any customer with their project. He holds excellent customer service at the top of his list of priorities and goes out of his way to make sure the job gets done right. He enjoys getting involved with projects both residential and commercial, doing at home appointments, and helping with design. His favorite part about his job is building relationships with customers and helping to satisfy their needs. When he isn't at work, he enjoys staying physically fit, getting outdoors, going to the movies, and spending time with his family.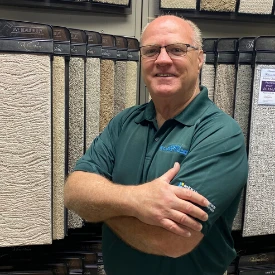 Dennis Ruga
With education in both IT and photography, he brings his organizational and visual skills to your project to offer simplicity. This, along with Carpet One's 5-Diamond Certification and continuing education, ensures that you'll receive the best in both smart and stylish application and installation, with accountability after the sale.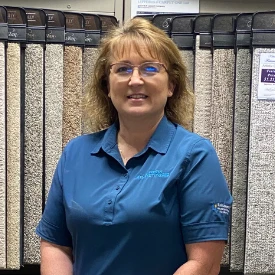 Kathleen Jensen, Sales Professional
I come from a long history of customer service and care, with over 15 years of experience with Lippert's Carpet One. I specialize in customer service, design and project management. I have a vast technical knowledge, gained while working in installation for three years prior to beginning my journey in sales with Lippert's. I strive to educate the client, simplify the buying process, and keep it problem-free. Prior to floor covering, I spent 10 years of service in the dental field, working my way from assisting to office management. I live to serve, but my true love is my family. I am strong in faith and happily married with nine children and eight beautiful grandchildren. I love spending time with family enjoying nature, attending sporting events, music concerts, church activities and all things Disney.

"All our dreams can come true, if we have the courage to pursue them: Walt Disney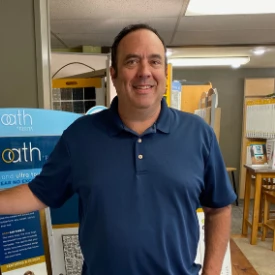 Kelly Combe, Division Manager
Kelly has over 25 years of service at Lippert's Carpet One. Prior to that Kelly had 14 years of both sales & management experience in another retail related industry. He likes meeting new people and enjoys the complete process of helping guests with selections, in-home consultations, coordinating installs, to seeing the finished product in the home. Kelly has been married for 30 years, has three children, and 4 grandchildren. Kelly spends his free time with family, as well as hiking and camping.
Meet the Experts
At Lippert's Carpet One in Medford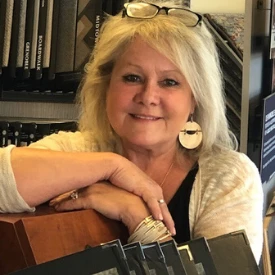 Donna Stout, Team Leader/Assistant Manager
Donna has spent over 20 years working in the flooring industry with experience in installation, sales, design and management. Donna's enthusiasm for what she does stems from her love of design and service for her customers. She is a 5-Diamond Certified Floor and Home Consultant as well as 5-Diamond Certified in Floor Design. Donna grew up in Southern Oregon. She moved to the Mile-High City and remained there for many years until coming back to beautiful Rogue Valley to be near her family. She is passionate about her son, family, and her dogs.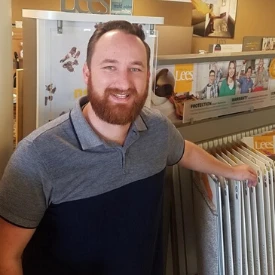 Jesse Garrett, Sales Professional
Dedicated to success, Jesse is constantly striving to learn new ways to better serve his customers. Specializing in water damage restoration, he is constantly finding himself dealing with "worst case" scenarios. As you can imagine, that makes it even more rewarding when the job is done and the home is more beautiful than ever! Sharing in these positive experiences and building relationships along the way is what makes the job worth it for him. He loves educating and providing worthy advice for all of your flooring needs.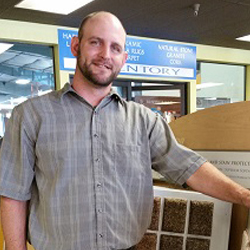 Kevin O'Shea
Hello, my name is Kevin O'Shea. I have worked in the flooring industry for over 18 years and have an extensive knowledge of flooring products and services. Having an installation background of over 16 years, I am uniquely able to not only help you with your flooring design, I can assist in the installation planning and estimation of your project. I am a Southern Oregon born and raised family man that values hard work, honesty, integrity, and the community I get to work for and live in.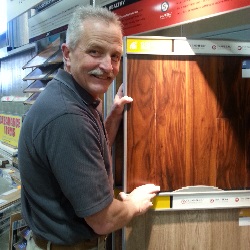 Matt Van Buskirk, Sales Professional
I have been a sales professional with Lippert's since 1993, and have worked from the Medford location. My prior experience before coming into the Lippert's organization included floor covering installation and apprenticing in N. Hollywood, and Beverly Hills before moving to Southern Oregon in 1975 to start on my own. I spent 13 years installing before venturing into sales at a small family shop in Medford. I out-grew that shop after 7 years and was able to bring my experience to Lippert's. When I'm not busy beautifying homes for my customers, I enjoy bicycling around the Rogue Valley, averaging around 100 miles a week.